Kindness Rocks! The final Kindness Club project this year had all the Northside Cubs involved. Students painted over 240 unique rock designs. These rocks will be placed around the county in hopes that if you come across one, it will bring a smile to your day. If you find one feel free to keep it, leave it, or place it somewhere new. Our Cubs rock!!!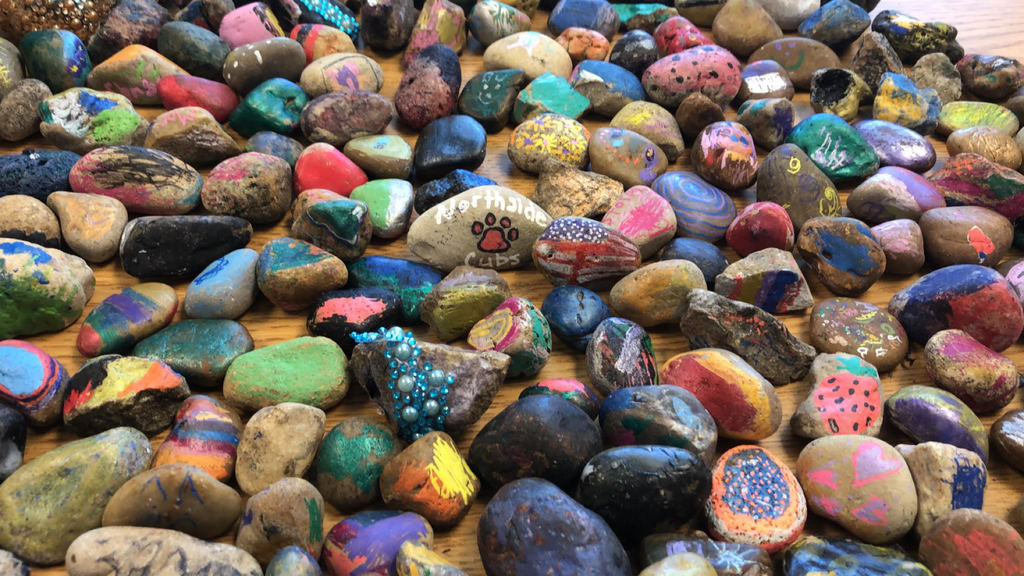 Just a friendly reminder: The last day of school is Friday, May 21! Wow!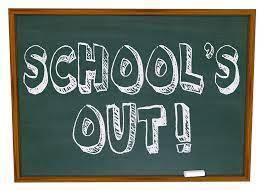 There's been monkey business happening at MES! As the Kindergarten and 1st graders get ready for their upcoming fieldtrip to the zoo, they are learning all about animals. During a special guest visit, the students really enjoyed getting to know all about this Finger Monkey!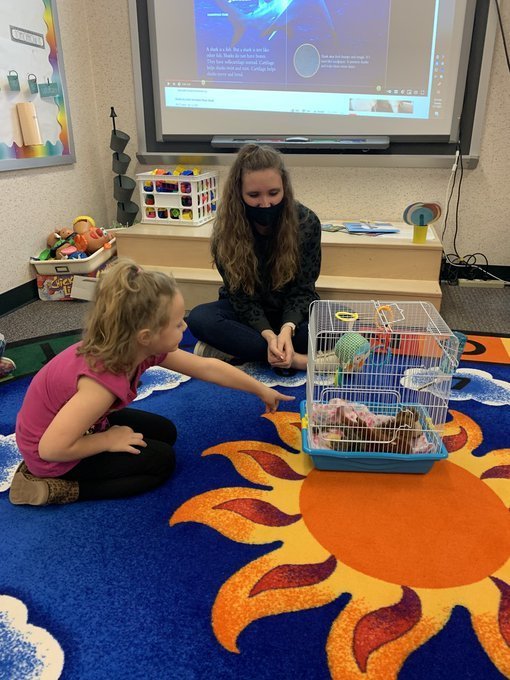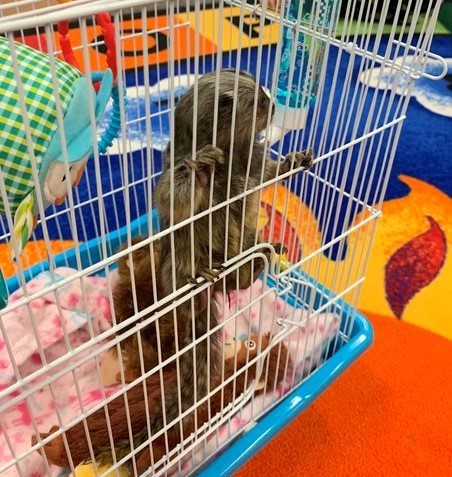 Our 8th graders at BJSHS look like they're having fun while playing Battleship in the pool! #ChooseBCS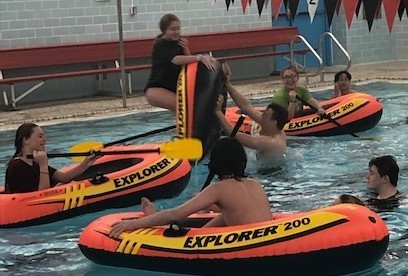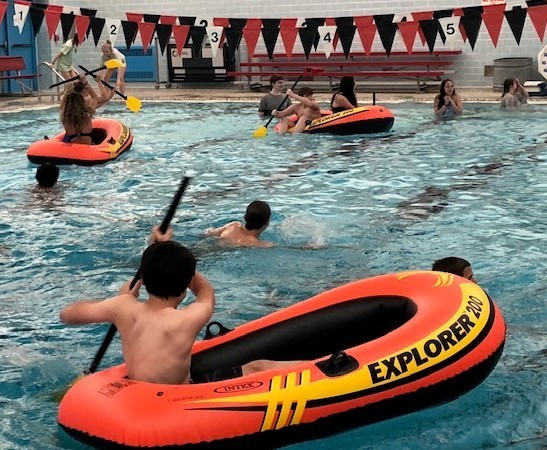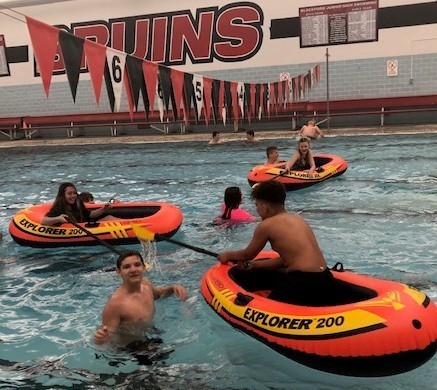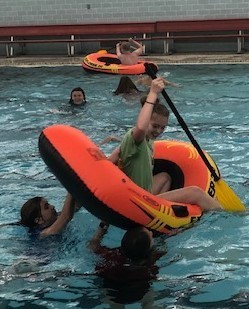 Check out the link with updated information from Principal Scott Shimer regarding the BJSHS Virtual Program for 2021-2022. If you have questions, please contact BJSHS at 765.348.7560.
https://bit.ly/3o5CySs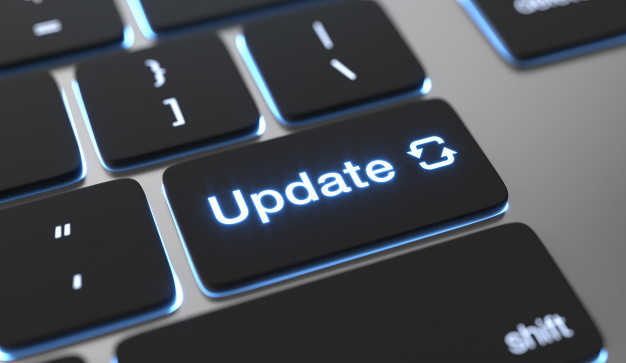 Congratulations to the 2021 Henderson Teacher of the Year- Mrs. Carma Reidy. Mrs. Reidy was surprised with the honor by Superintendent Chad Yencer and Principal Dr. Kevin Biddle in front of her delighted 3rd grade class at Blackford Intermediate School. Mrs. Reidy will be formally recognized during the Hartford City Chamber of Commerce Annual Meeting this fall.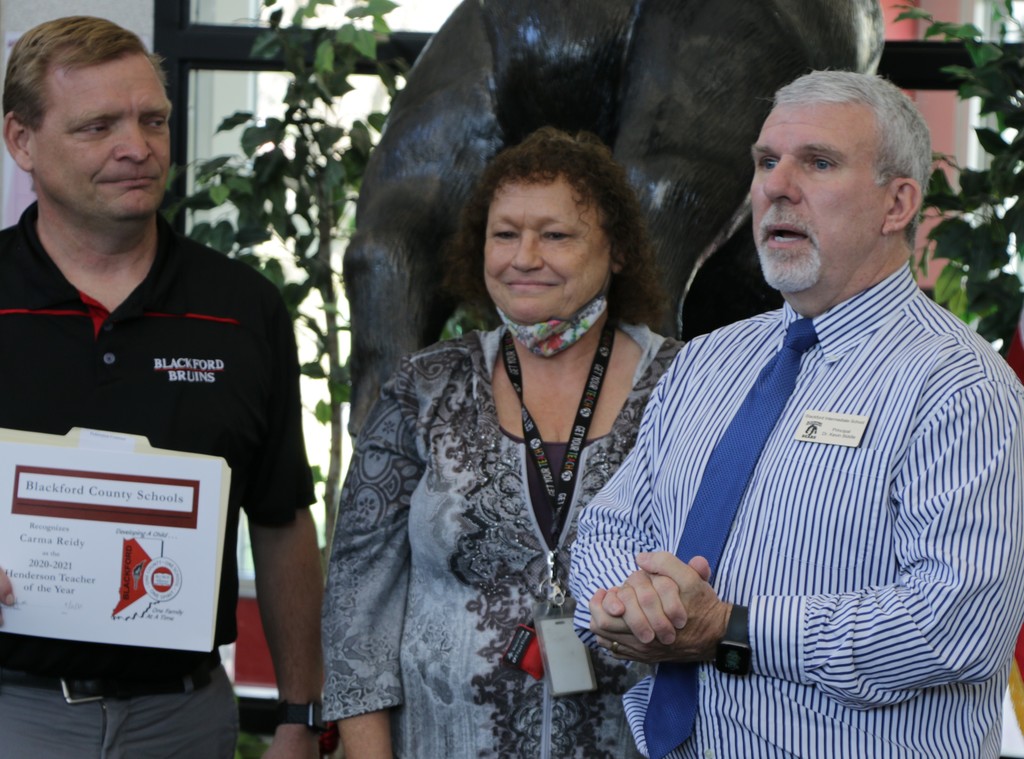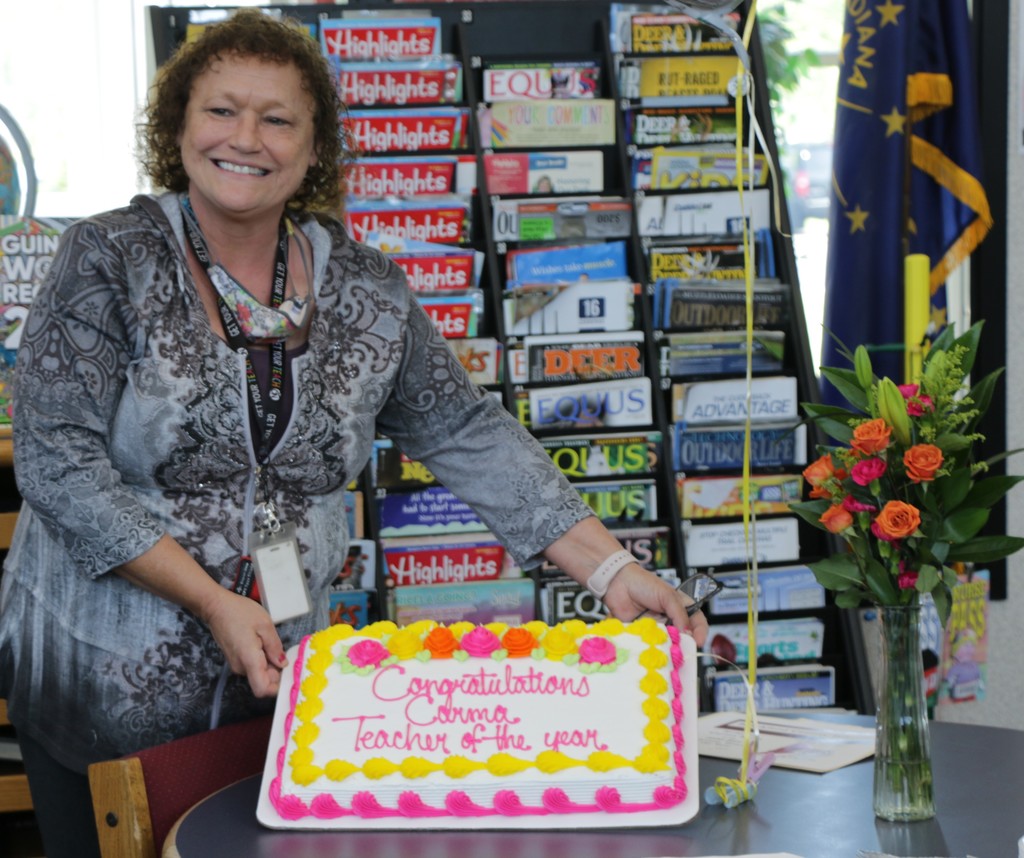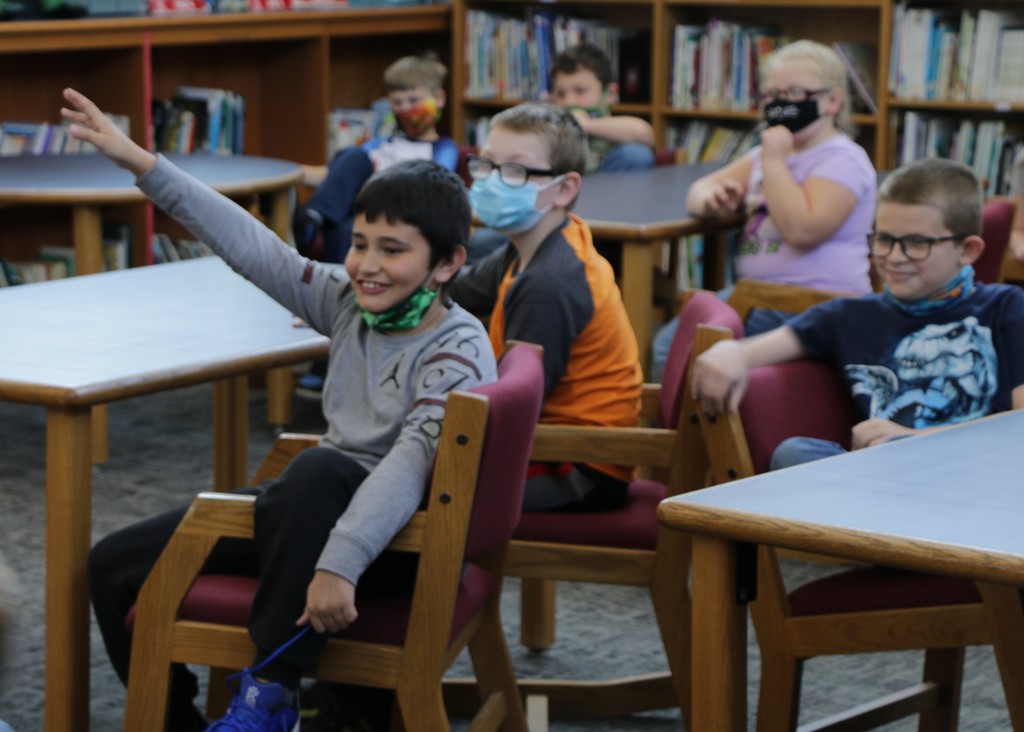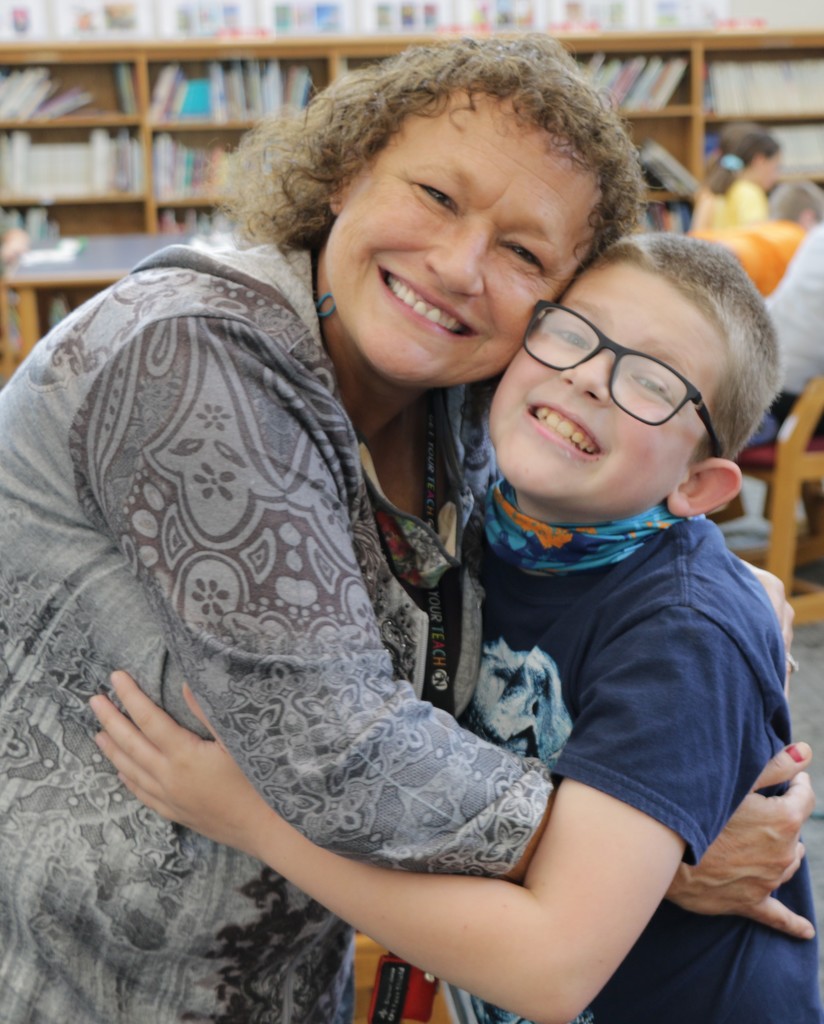 BJSHS CNA students took time to decorate IU Blackford Hospital's sidewalks in honor of Nurse's Week. (Thank you, Nurses. We appreciate all you do!) #BruinProud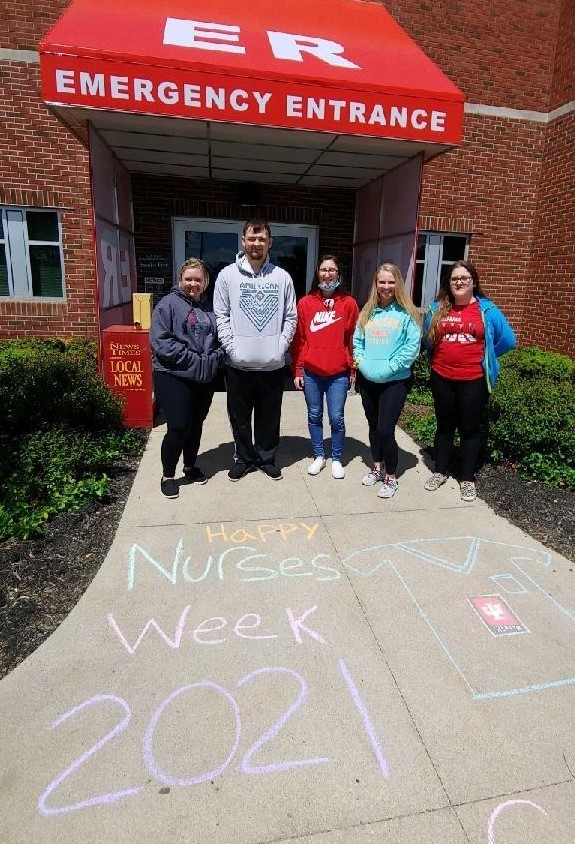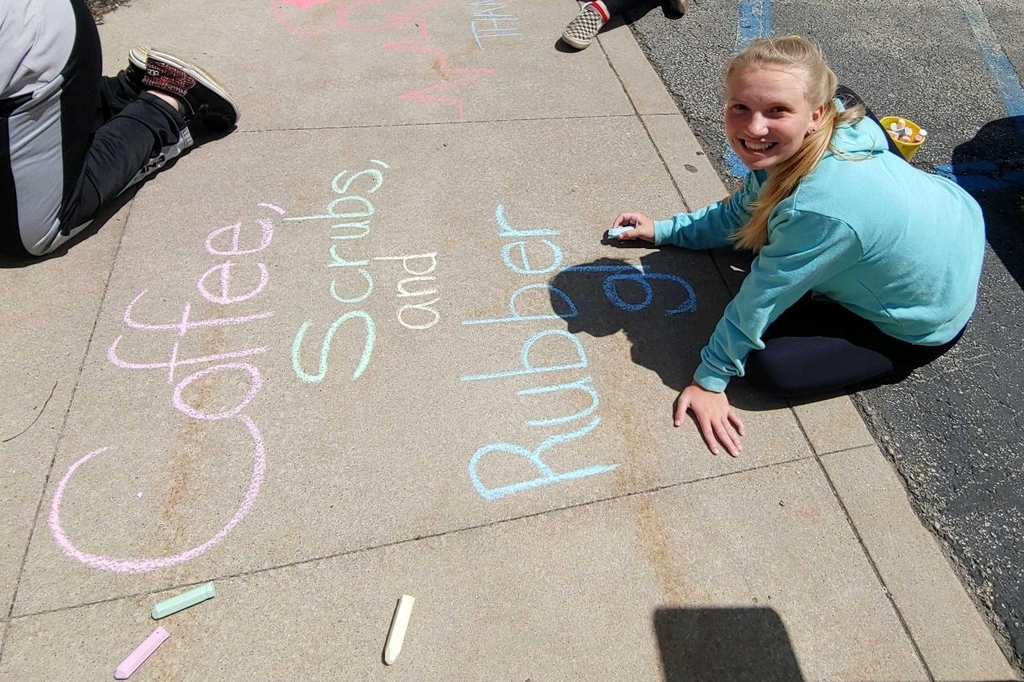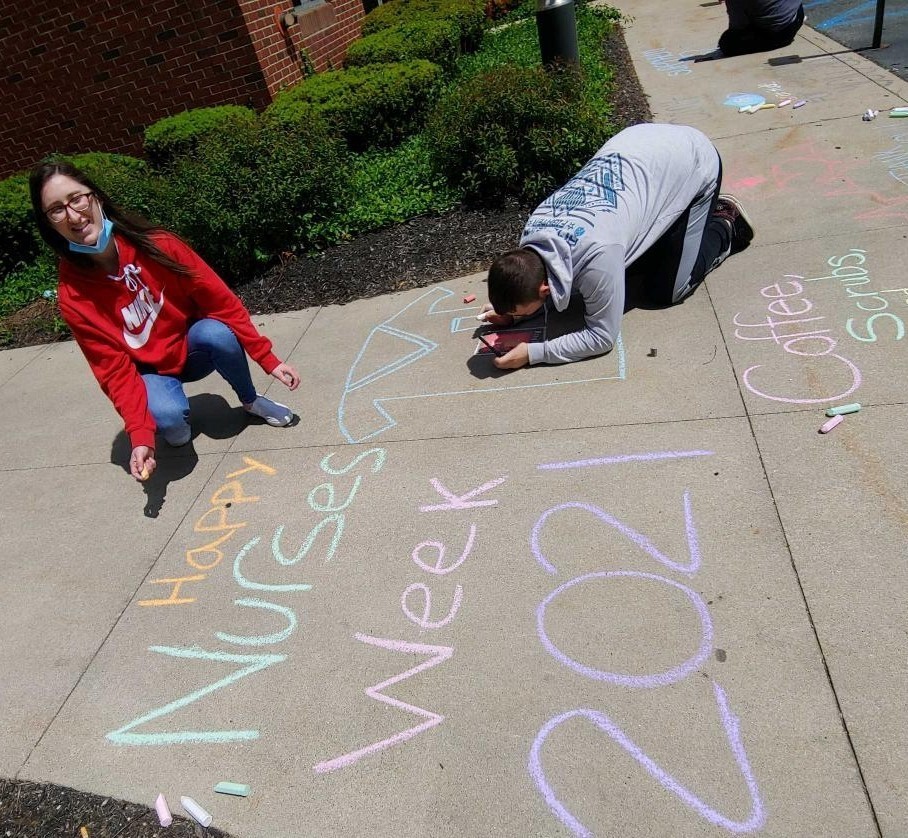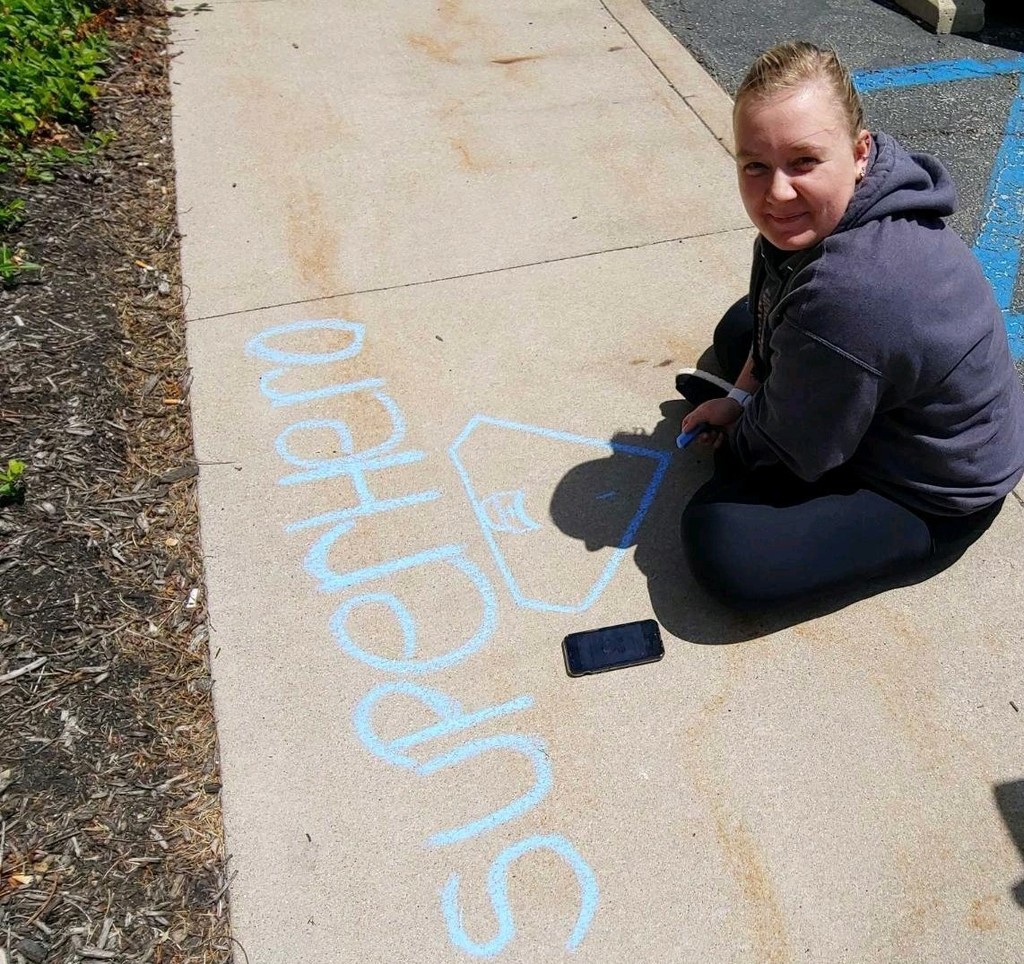 Don't forget to sign up for the Bruin Volleyball Cornhole Tournament on Sunday, May 16th. See the attached flyer and registration form for more information! Come out and join the fun!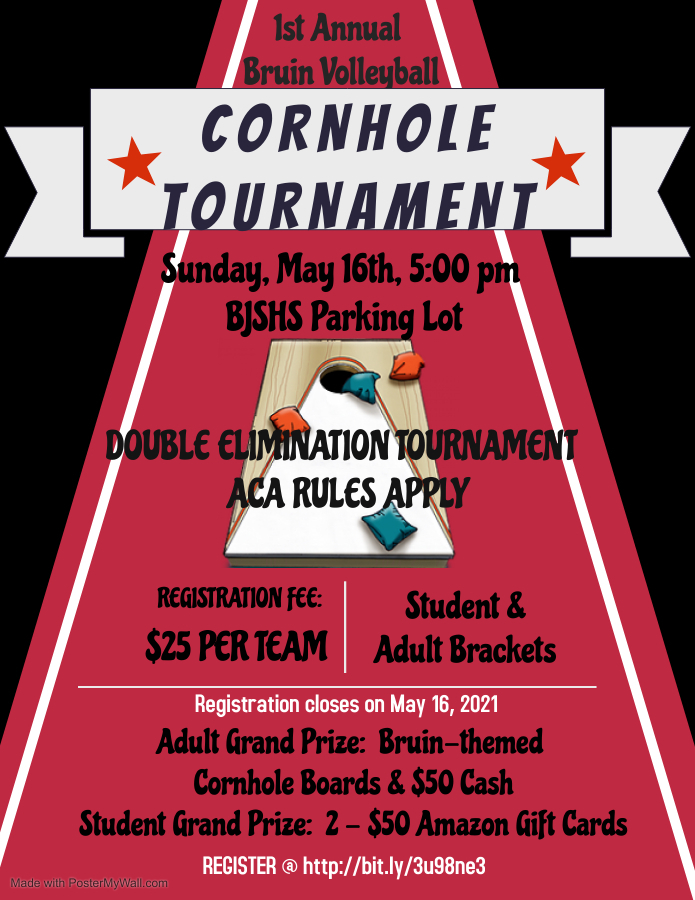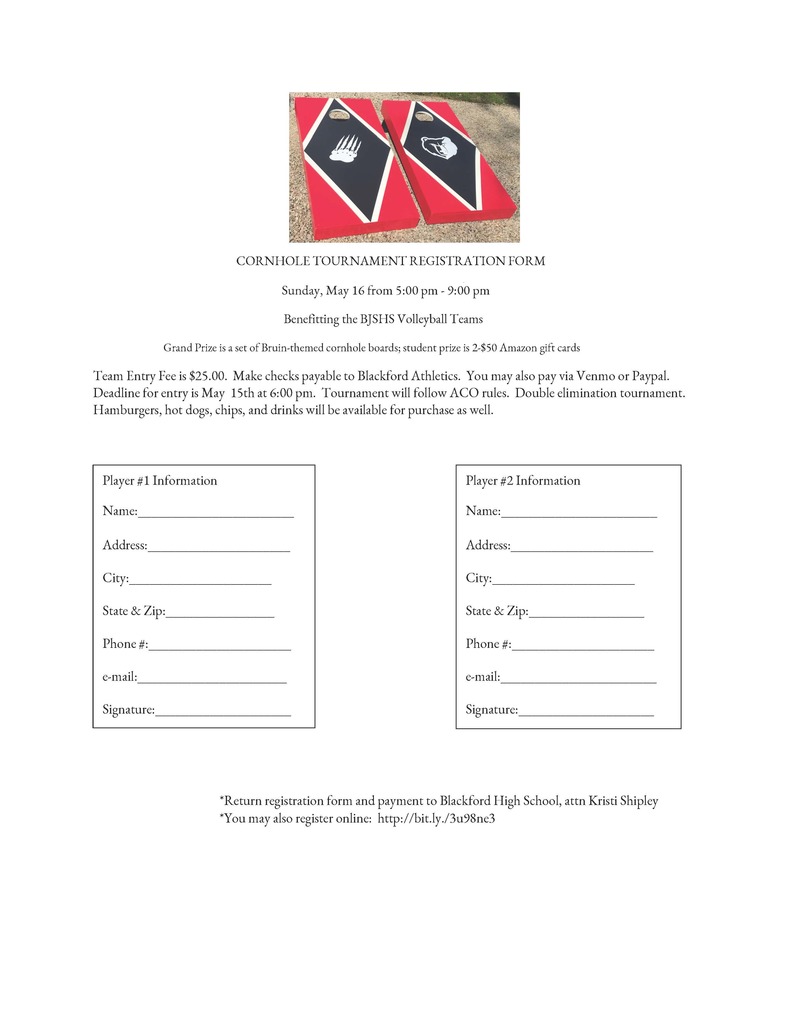 Congratulations to the 2021 Jennerjahn Most Improved Students! This year's recipients were selected for their outstanding accomplishments throughout the school year. Northside - Charlotte Trant, 2nd grade Blackford Intermediate - Alton Garrett, 3rd grade; Peyton Horsley, 4th grade; Gracie Townsend-Strait, 5th grade; and AriannaBrown-Arreola, 6th grade. Montpelier Elementary - Ethan McCammon, 2nd grade; Izabelle Speece, 3rd grade; Connor Garlow, 4th grade; Carson Stitnicky, 5th grade; and Kyla Sills, 6th grade. BJSHS - Davien Fields, 7th grade; and Derek Kleefisch, 8th grade. Way to go, Bruins! A big thank you to Mrs. Ruth Jennerjahn for sponsoring the annual awards for our Most Improved Students!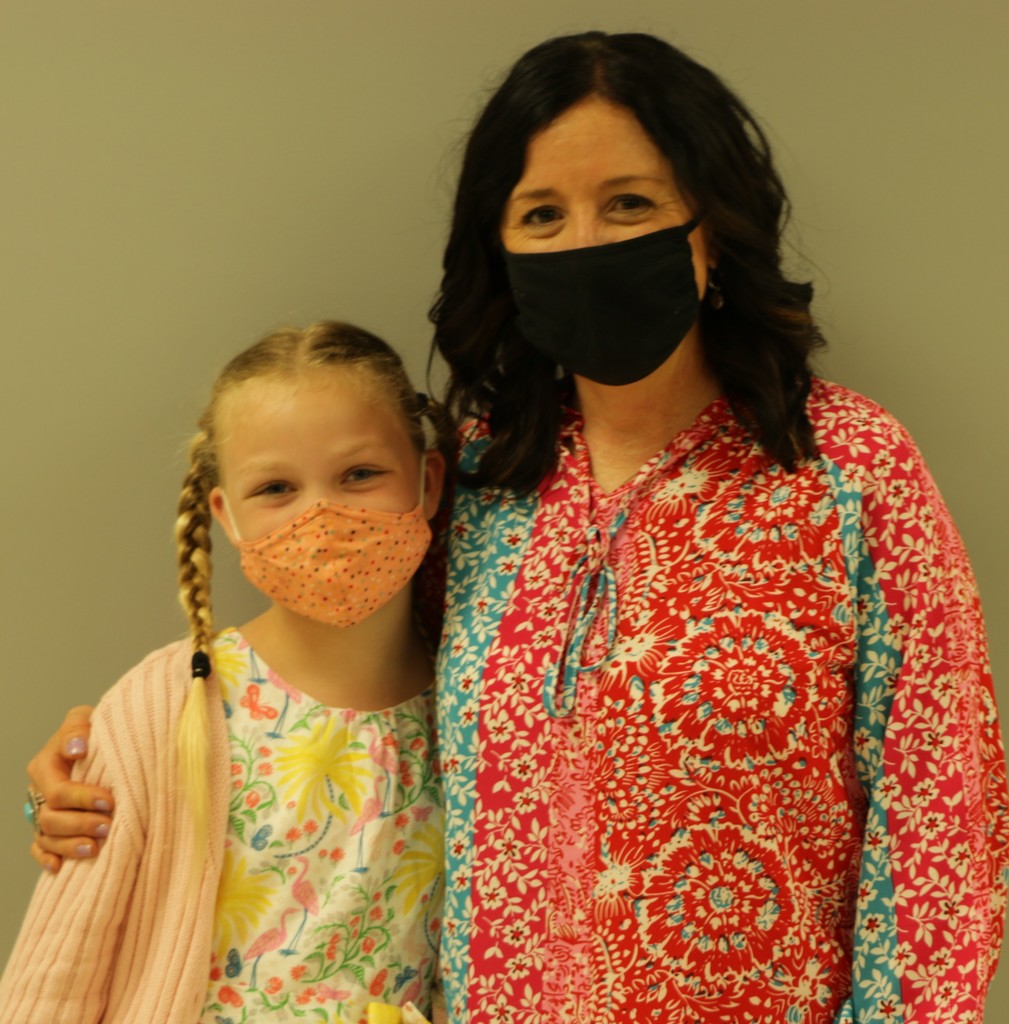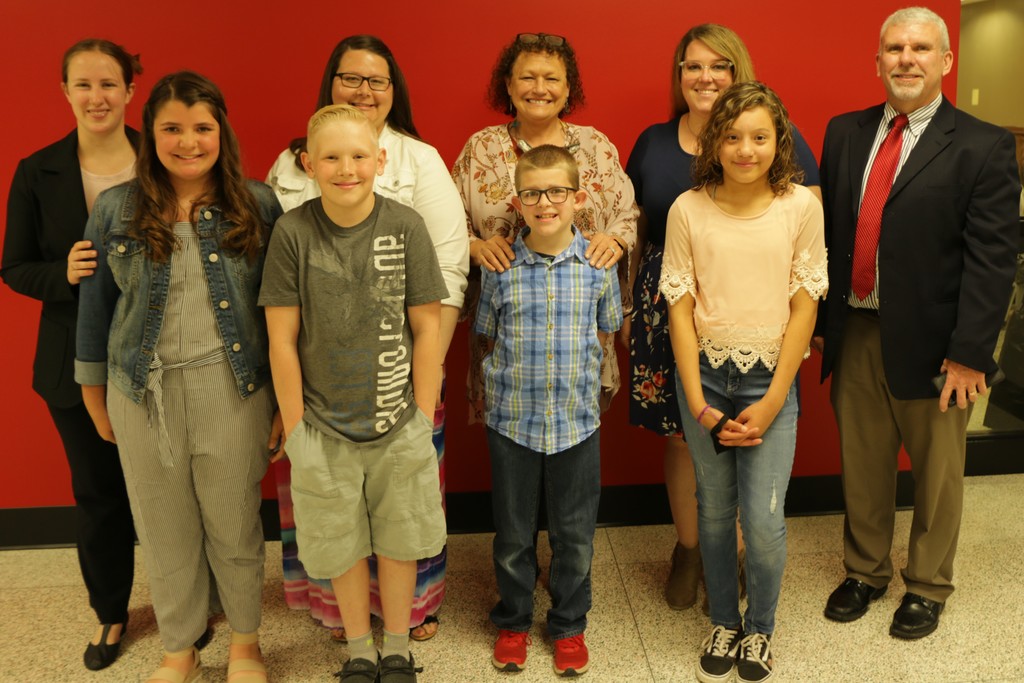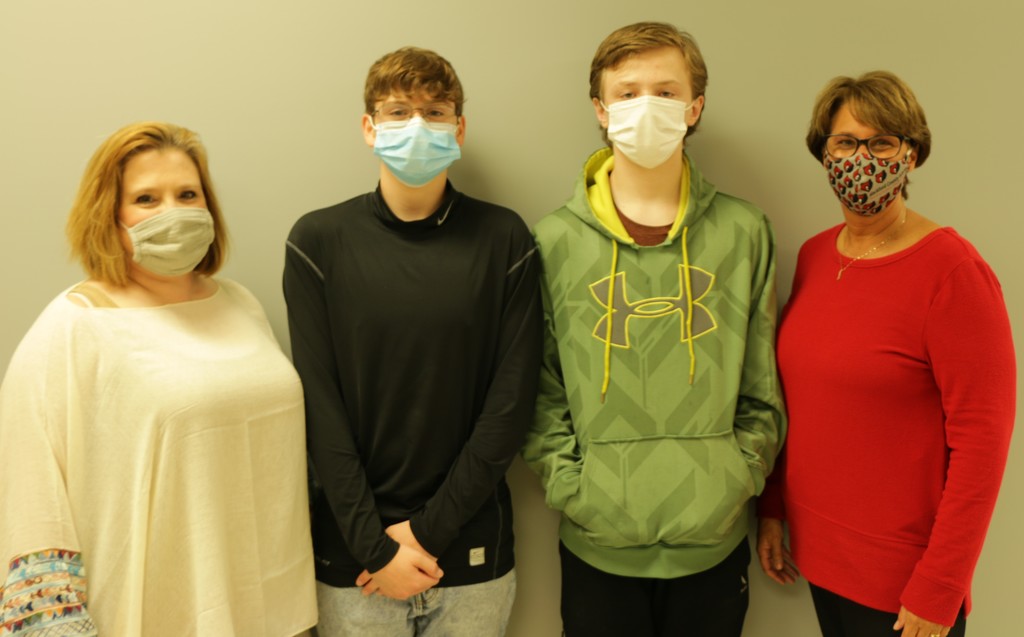 We love good news! Mrs. Noelle Lehman, choir director at BJSHS, shared some recent accomplishments made by the junior high and senior choirs. 1. The Junior High Choir won a Gold medal for ISSMA Organization Festival this year in Group 3. They sang "Play for Me a Simple Melody" by Irving Berlin and "Tama Tu" by Sally Albright. 2. The High School Jazz Choir won a Silver medal for ISSMA Jazz Festival this year in Group 3. They sang "Puttin' on the Ritz" by Irving Berlin, "A Foggy Day" and Summertime by George Gershwin. Shelby Groves won outstanding soloist for this competition. 3. Beginning Choir won a silver medal for Solo and Ensemble this year in Group 3 large ensemble. They sang "J'entends Le Moulin" a French-Canadian Folk Song. Way to go, Bruins! We are proud of you!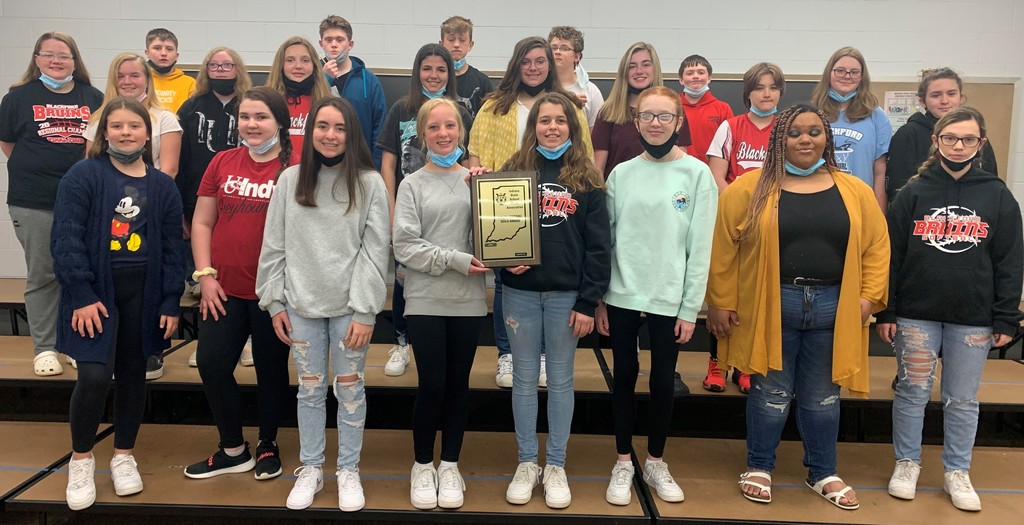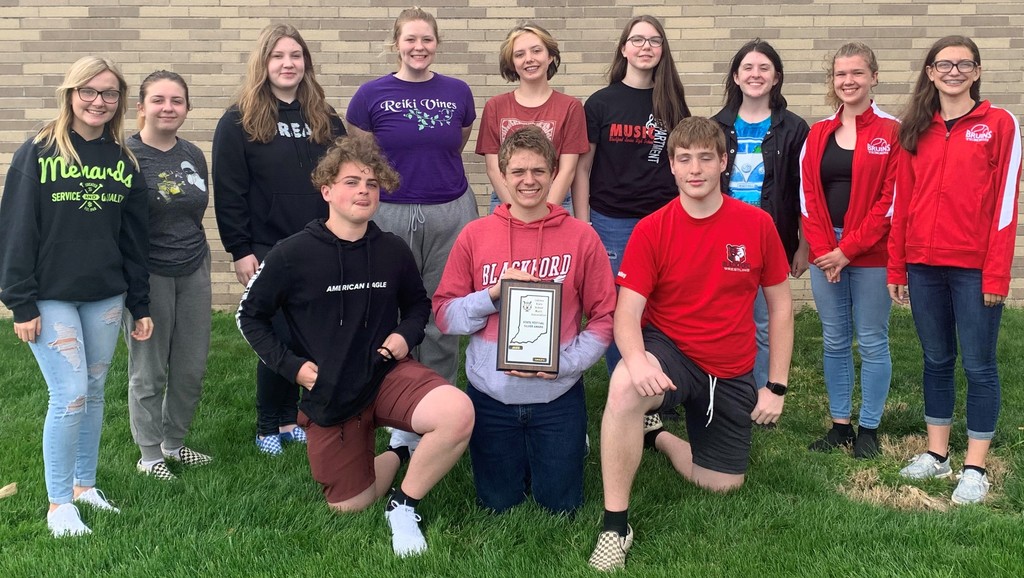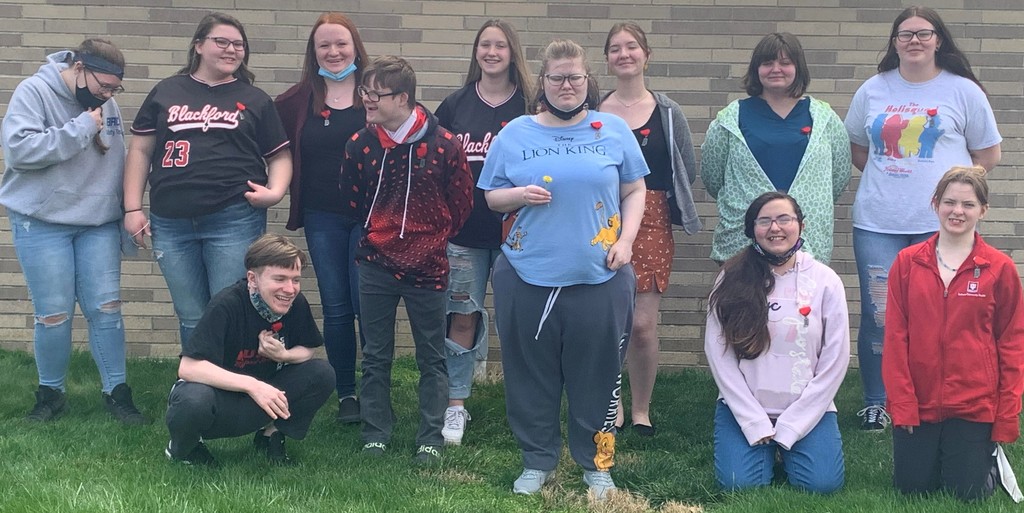 Let's be clear on the times of the production 👇 We don't want anyone to miss the show! (Please share!)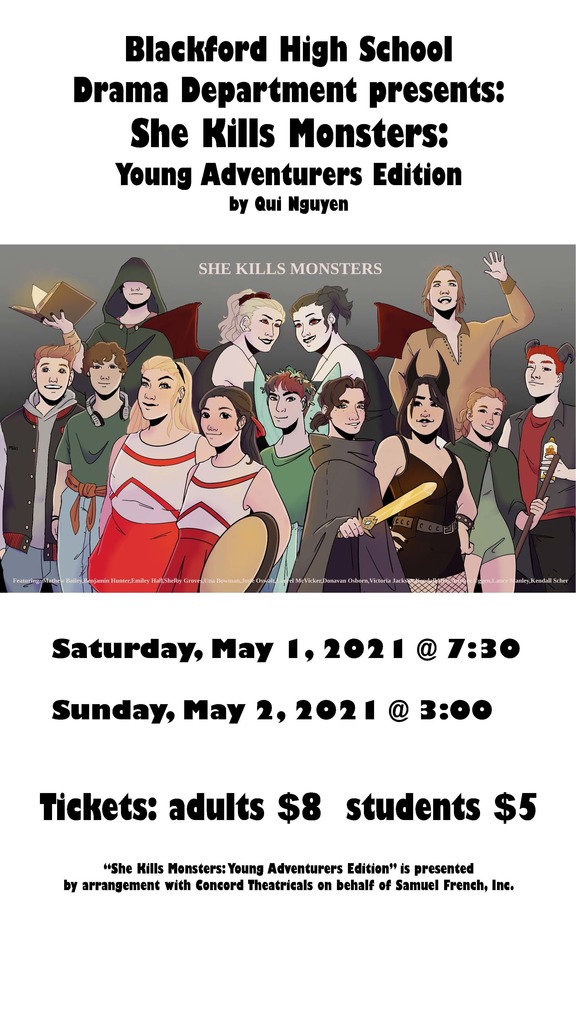 The BJSHS Spring Play, "She Kills Monsters" will take place Saturday, May 1 at 7:30 p.m. and Sunday, May 2 at 3 p.m. in the small theater. Come out and support our outstanding Bruin drama students led by directors Noelle Lehman and Amanda Wolfe. #BreakALegBruins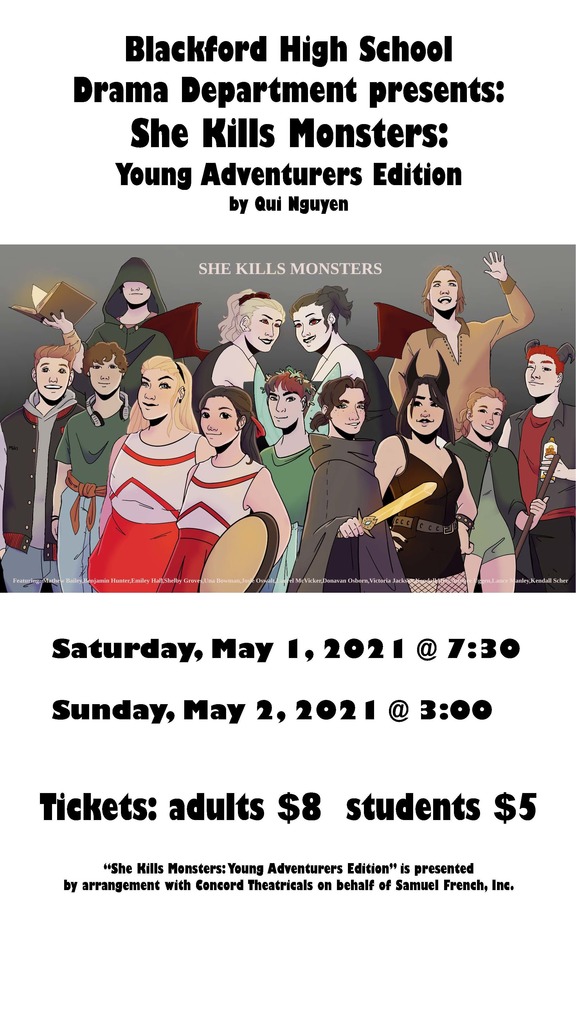 Our Montpelier Kodiaks took center stage at the recent school board meeting with Principal Jim Fox sharing his school's good news. In fact, Mr. Fox and 6th grade spelling champ Cameron Hill even challenged School Board Member Chris Smith to a spelling challenge! Cameron won the Montpelier bee with the championship word- TROPHY. Mr. Fox also introduced 3rd graders Jaiden Fields, Sophia Ehrhart, and Levi Dunnuck. All three students recently received perfect scores of 650 on their IREAD 3 tests. Lastly, Mr. Fox gave a shout-out to all the students who had received Character Ed awards throughout the school year. Each month a different character trait is enacted with teachers selecting students who best embody the trait. The students receive their Character Ed awards during Montpelier Elementary's monthly Community Day program. Recipients and their topics have included: August – Rock Star Beginners Hunter Cosner, 2nd grade and Logan Clark, 3rd grade; September – Effort Alexis Huffman, 3rd grade and Camdyn Richard, 5th grade; October – Perseverance Macie Myers – Kindergarten and Gunner Reneau, Kindergarten; November – Grateful Evelyn Pacheco, 6th grade and Bentley Hawes, 4th grade; December – Kindness Sophia Ehrhart – 3rd grade and Joseph Daughtry, 1st grade; January – Integrity Bayla Fox – 5th grade and Jase Avery, Kindergarten; February – Organization Eli Kuehnhold, Kindergarten and Melody Garland, 4th grade; March – Initiative Leah Morgan, 3rd grade and Carson Stitnicky, 5th grade. Great job to all!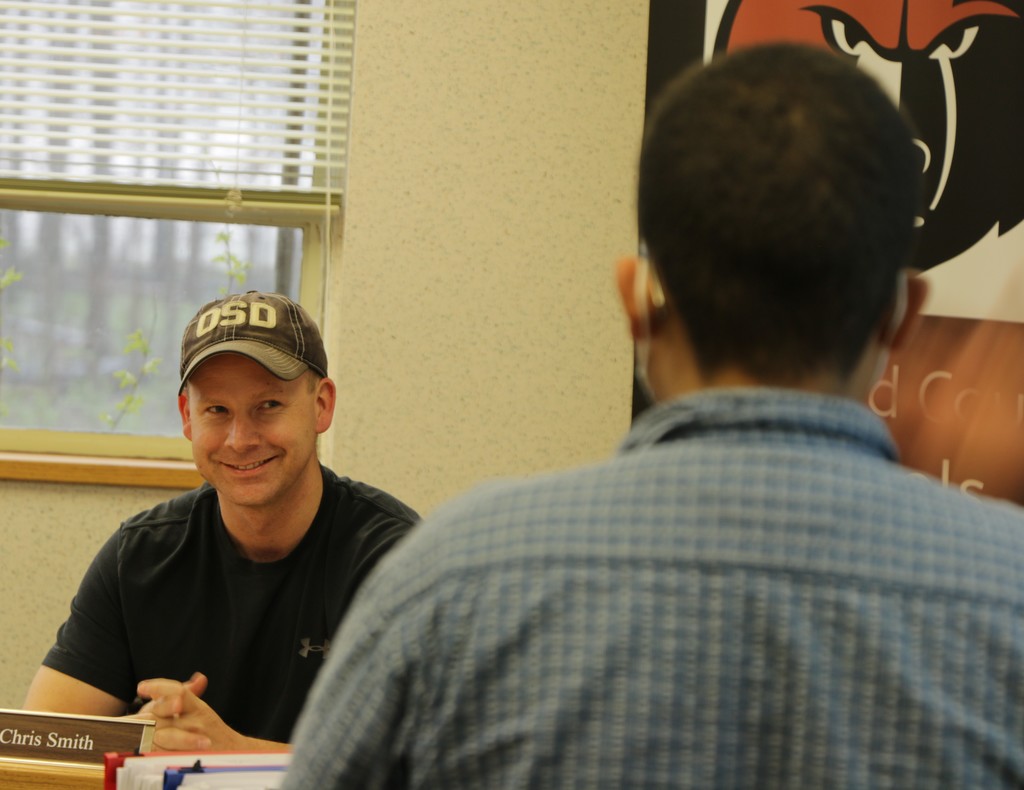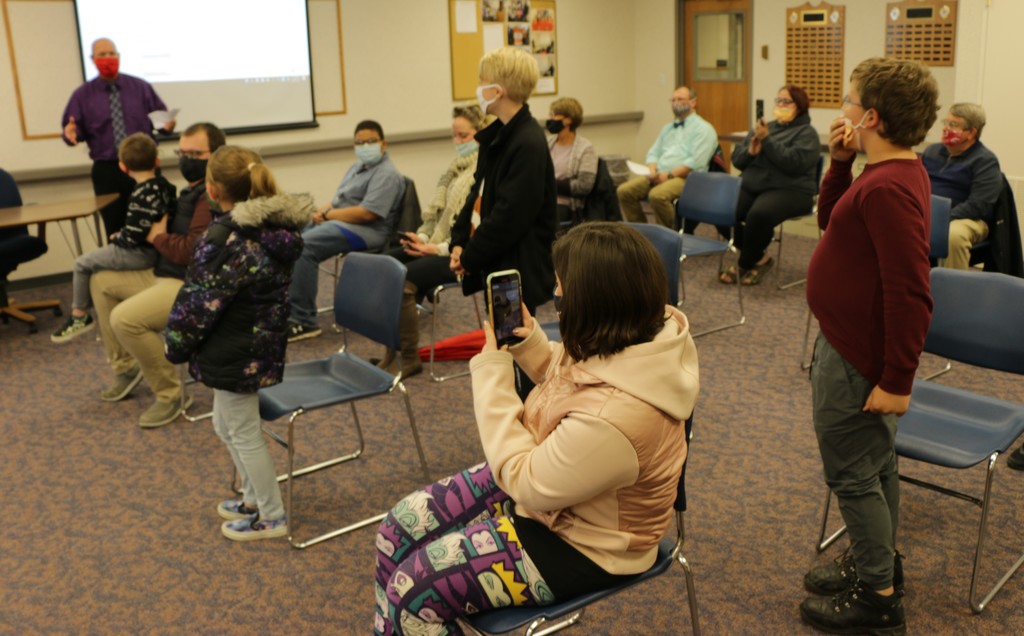 BJSHS students learned more about their health during the Teen Health Fair that took place yesterday morning at the school. Students were able to visit booths at the fair that addressed important topics such as oral health, nutrition, substance abuse education, impaired driving obstacle course, sports injury prevention, Stop the Bleed education, teen health, and careers in medicine. They were even able to take their blood pressure and learn about eye exams. "A big thank you goes out to all of our presenters," said event organizer and BJSHS teacher Yvette Rouch, who coordinated the fair along with her Anatomy and Health Careers classes. "We appreciate everyone's help in making our first fair a success!"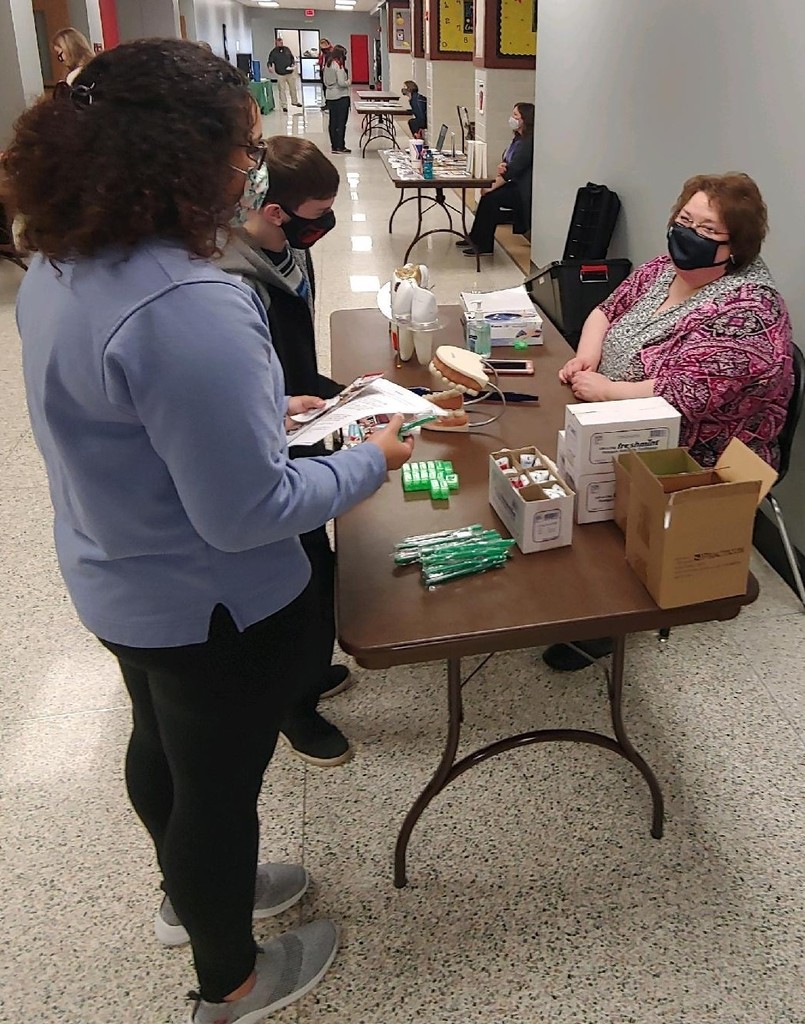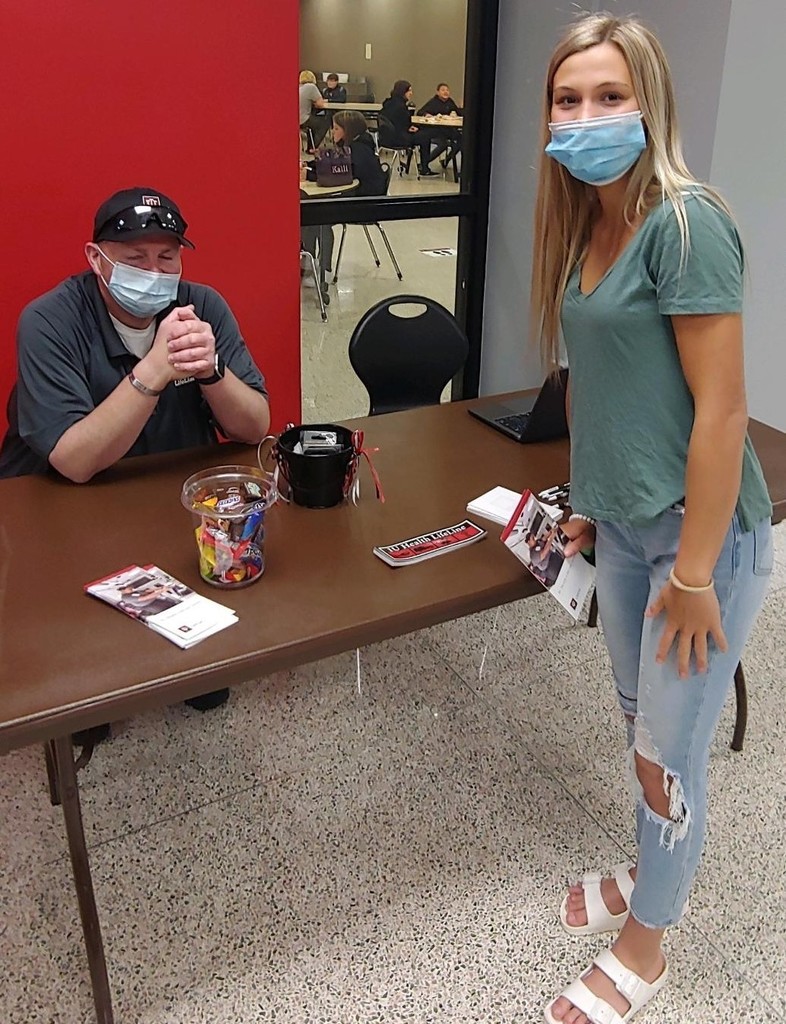 Calling all future Bruins! We are rounding up Kindergarteners for the 21-22 school year! If you have or know of an incoming Kindergartener who missed out on Round-Up, please complete this Kindergarten questionnaire.
https://bit.ly/3gQ3cx4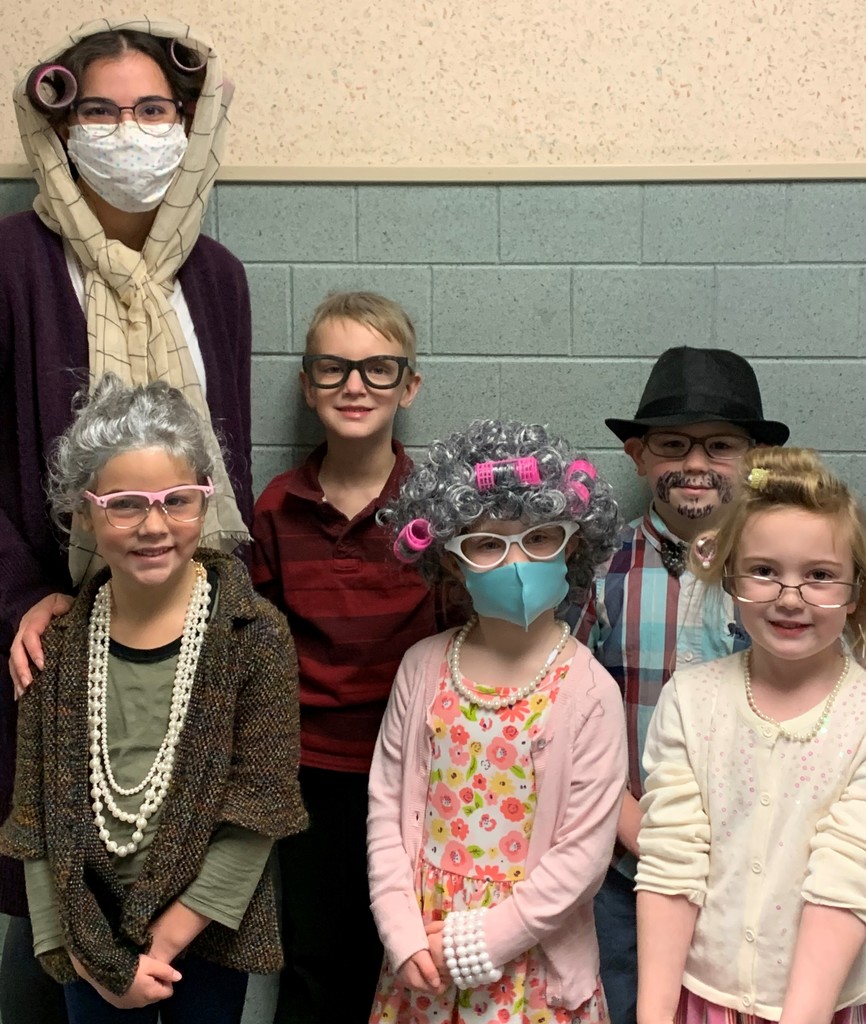 Congratulations to our 2021 Jennerjahn Most Influential Educators and BJSHS Top Seniors! We are proud of you! Check out all the recipients! 👇
https://youtu.be/BghK37jV_QU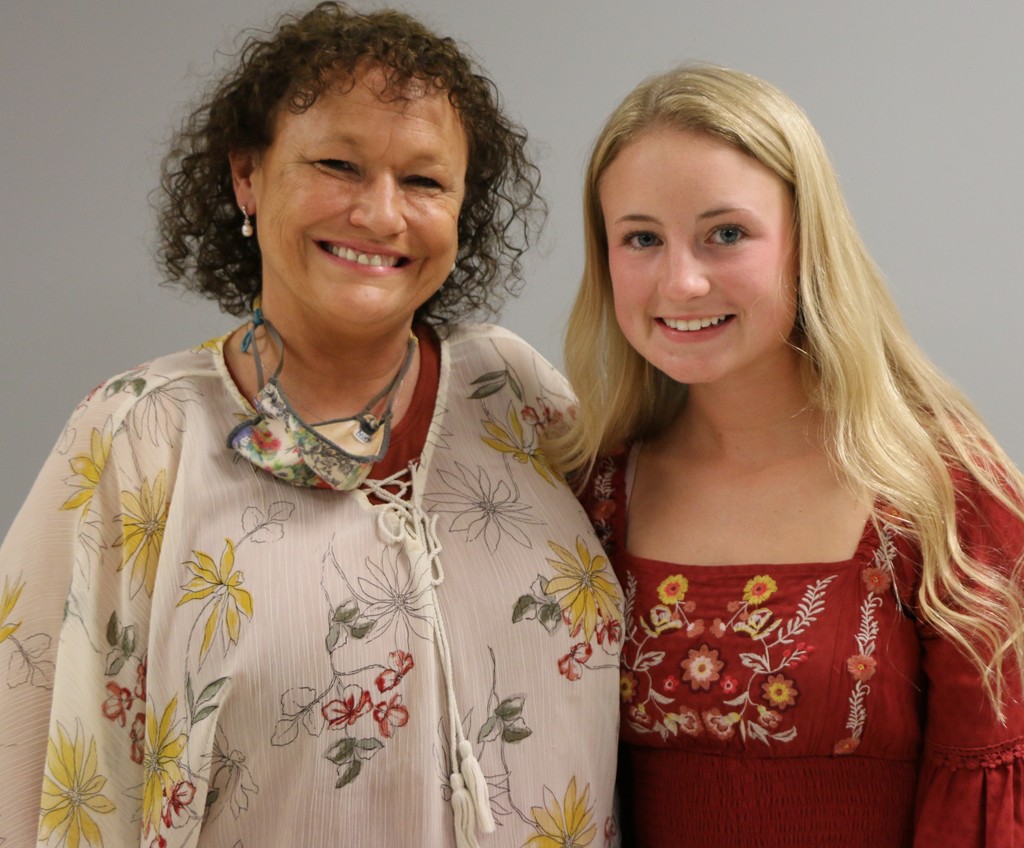 Special thanks to IU Health Blackford and BCS Nurse Amy Sargent and the BHS National Honor Society for running today's vaccination clinic. There are still a few open spots and walk-ins are welcome today!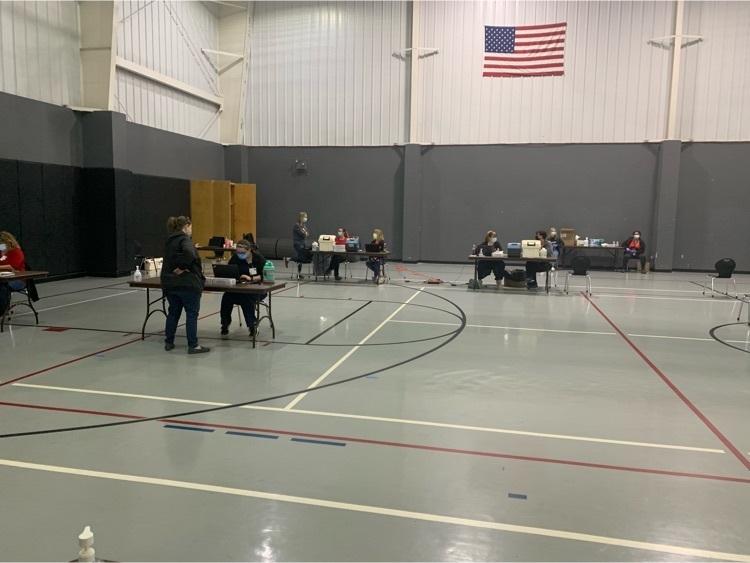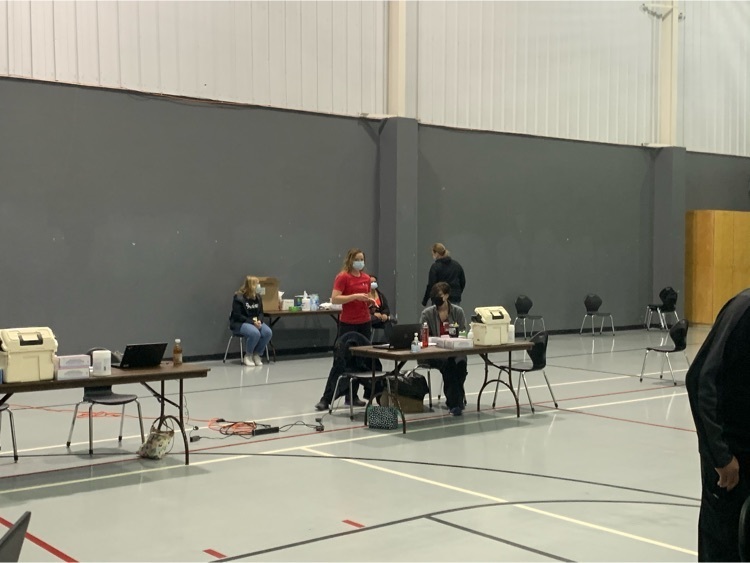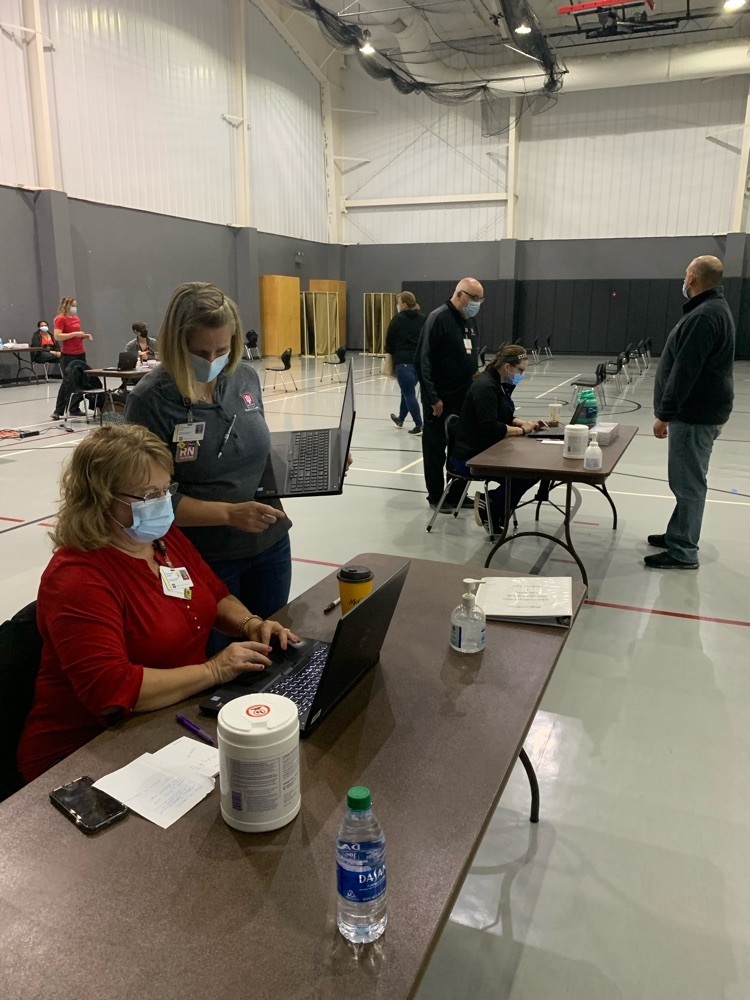 A message from Mrs. Kylee Redford regarding Camp Invention: Just like this very full bulletin board (thanks Mrs. Lightle for the help), all of the Camp Invention scholarship spots are filled. We have record numbers and unfortunately funding for scholarships has run out. Families can now choose to pay full price or get put on a scholarship wait list in case more funding can be secured. Thank you to all the families for showing such interest. We look forward to a great week at camp June 7-11!!!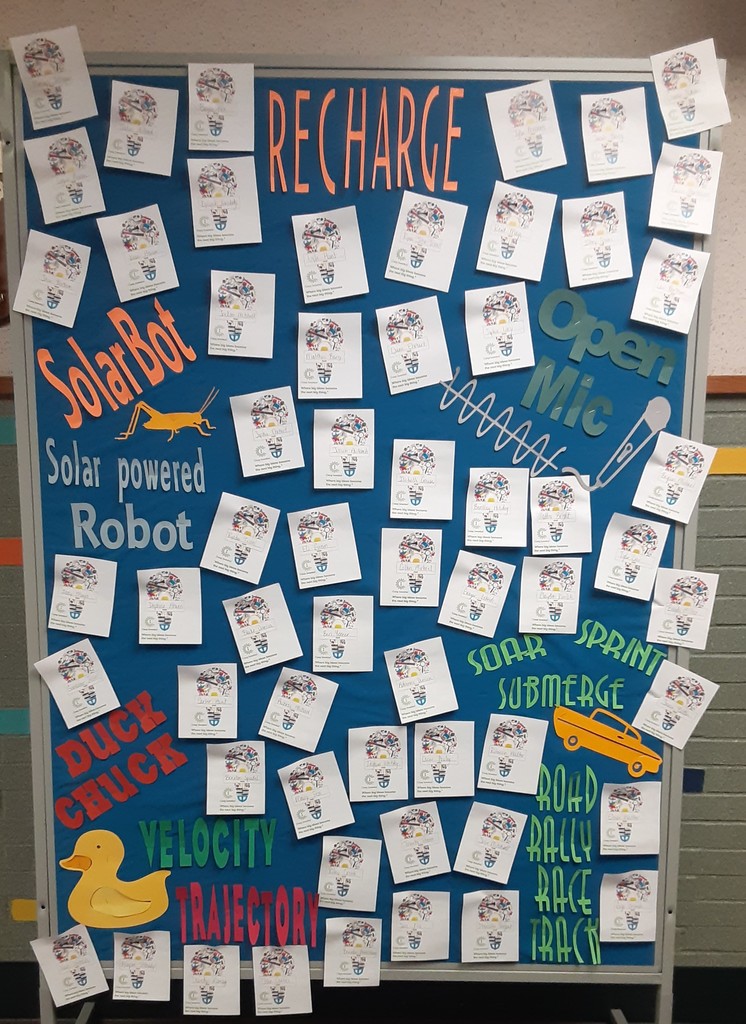 Every year, Mrs. Jeannie Cain, the library specialist at Northside Elementary, conducts a fundraiser for the Blackford County Animal Shelter. This year's fundraiser was just a little different, and as usual, Mrs. Cain made it special! Thanks to the generosity of a number of local individuals who donated stuffed animals to Northside, Mrs. Cain was able to create a pet adoption center in the library! Not only were students able to adopt a stuffed animal pet for $2, they also were asked to read to their adopted pet. Through the pet adoptions and sales of discovery bottles, Northside students raised $1,072 for the animal shelter. Students who read five stories to their adopted pet received a surprise. They were invited down to the lobby as Principal Craig Campbell and his dog, Maggie, read a special story. Thanks to Mrs. Cain and all our Cub readers who participated in the fundraiser. We sure appreciate you! #BlackfordCountyAnimalShelter #CubsRule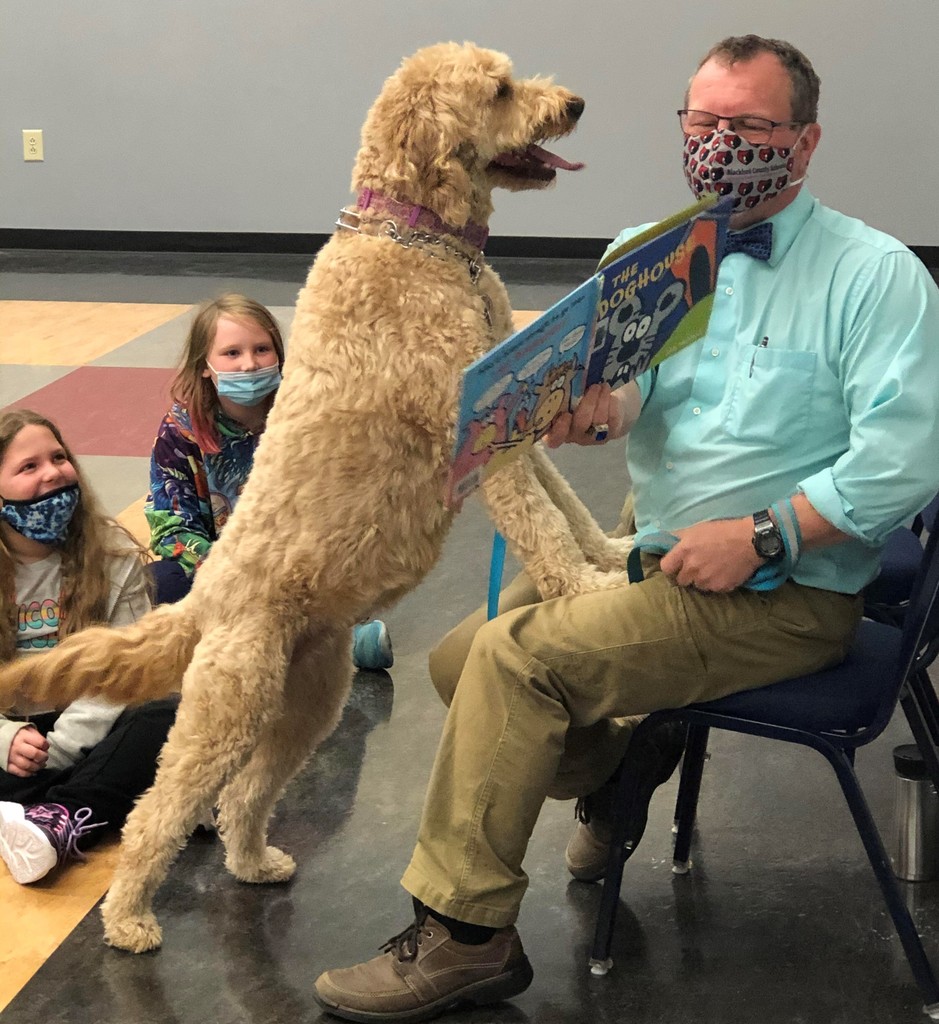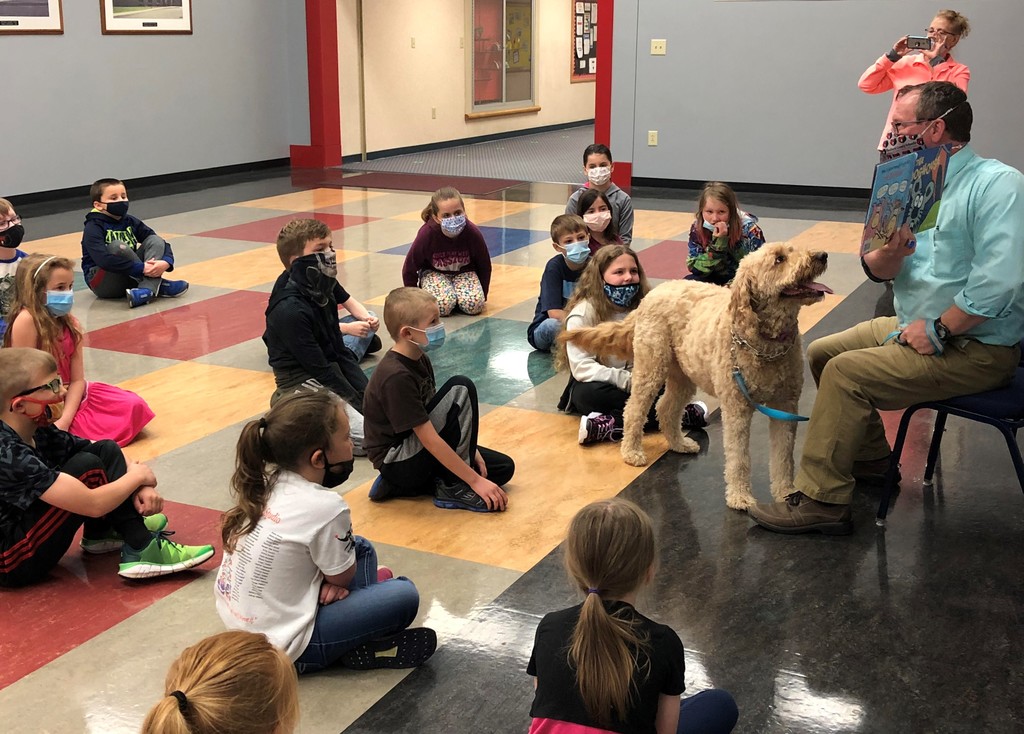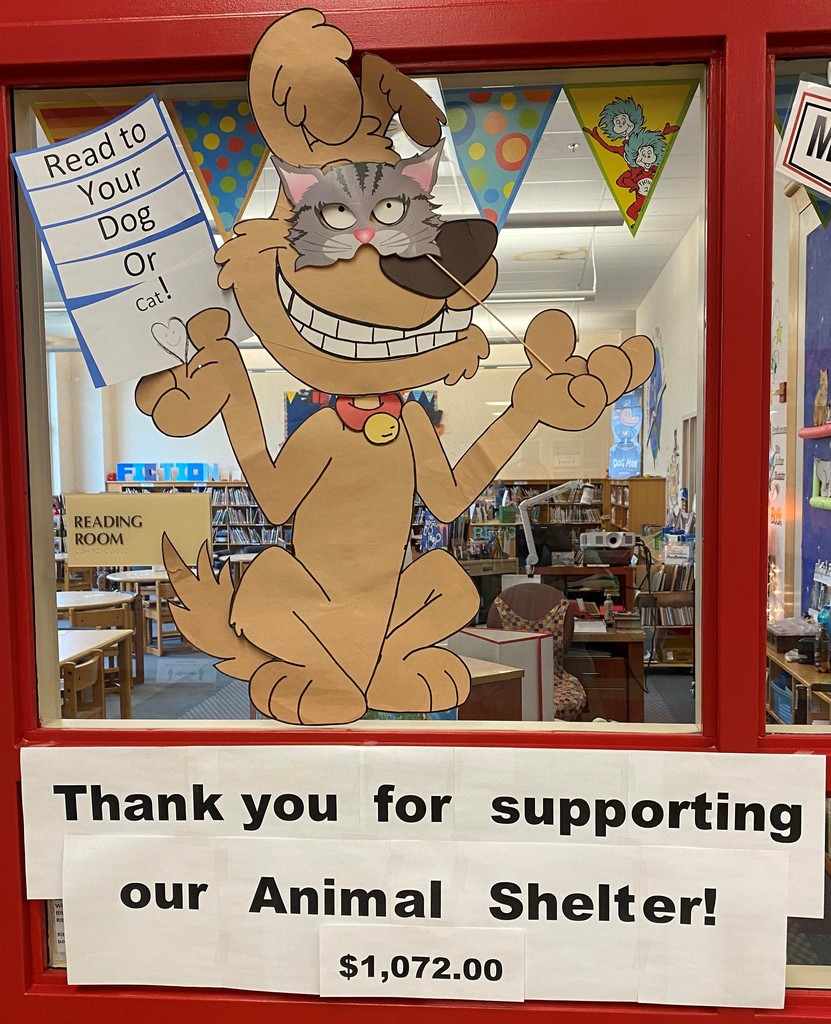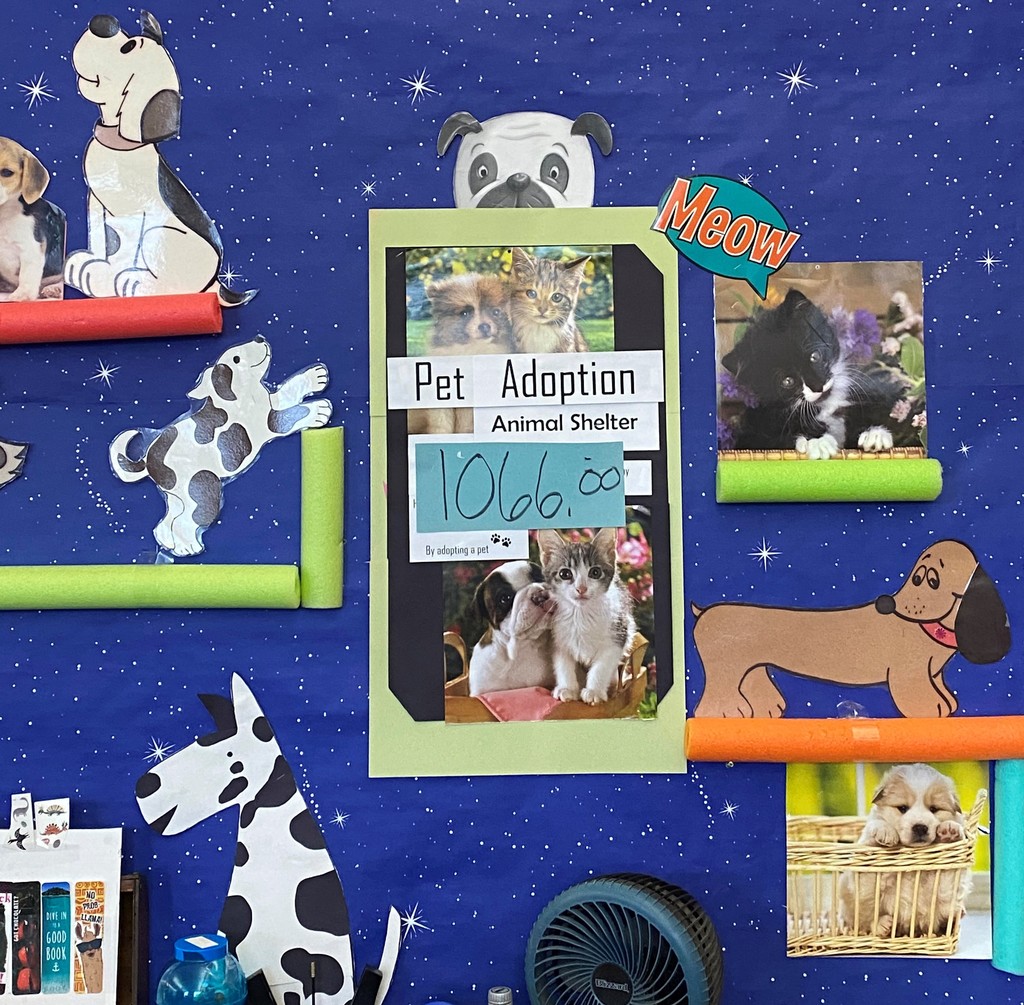 We're looking for a few good campers for some summertime learning and fun!